PRODUCT DETAILS
Meet the new X Series 2 Smartwatch for kids. A lightweight and slim device, designed to meet the unique needs of your child. An elegant smartwatch that's lightweight, yet durable. The design is subtle and comfortable on your wrist, not bulky like some other smartwatches. It is also very trendy! While the screen appears flat, it's capable of displaying a wealth of information, including text messages, incoming calls, sleep tracking, heart rate tracking, mini-game and much more.
+ FREE Screen Silicon protective case INCLUDED
- A full wrap case for the watch frame, to prevent any collision or scratches that may happen during regular wear.
High performance & cost-effective design - Have a great experience thanks to the 1.7inch IPS full touch screen, 240*280 resolution display providing a wider and clearer - a luxurious visual experience. You can even play mini-game on this watch!
24h Real-time Heart Rate Monitor - Internal optical heart rate sensor, will keep an eye on your heart rate whether you are working or running or just chilling by the TV.
Professional Sleep tracker & Analysis - Automatic sleep tracking can analyse your sleep data and help you to improve your sleeping habits and live a healthier lifestyle.
No more missed calls or messages - This model works as your personal assistant and give you a real-time message/call notification alert. You can reject a call if you need to. You can also set up sedentary or drinking reminders to suit your healthy lifestyle.
Multiple workout modes - The X Series 2 smartwatch will accompany you across the mountain and the sea. Take advantage of 8 sports modes such as hiking, running, climbing or cycling. Are you ready to move?
IP68 Water-resistant - No more worrying if it is raining or you are washing the dishes. The IP68 water-resistant rating makes sure you are worry-free whenever you get in contact with water.
Say goodbye to the short battery issue - Built-in 200mAh high-performance lithium battery, supports up to 25 days standby time, and 7 days working time. Charging takes only 2.5h.
REVIEWS
X Series 2 Smartwatch For Kids
Customer Reviews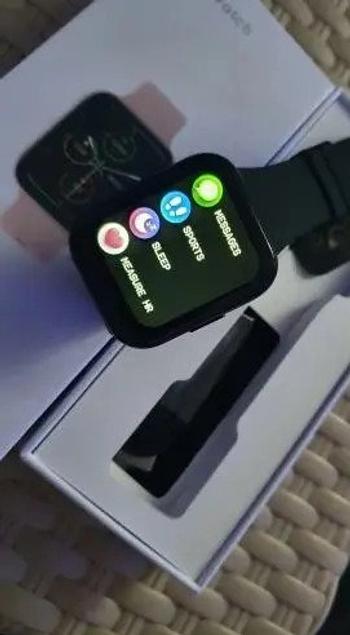 04/28/2022
my daughter likes it
Ideal first smartwatch at a bargain price. My daughter loves it
07/07/2022
thank you
Thanks. watch has very nice design and strap is almost like apple.